When planning your 2023 Seacoast remodel, a keen eye toward current trends is an important part of the process. Whether you're in the market for a custom home or renovation, Oxland Builders is here to provide inspiration for designing your new spaces in 2023. We're happy to help you prepare for your next project.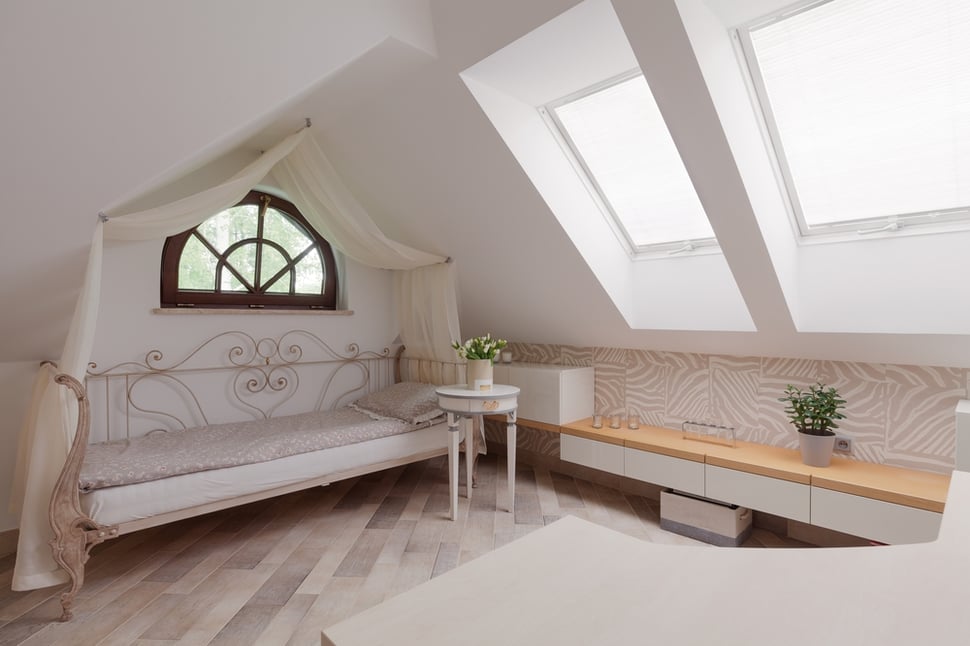 Color Trends for Cabinets
Greens and blues continue to dominate kitchen cabinet colors for 2023. These are excellent selections for anyone interested in cabinets that depart from traditional stained wood or neutral kitchen cabinets. In fact, we've seen the color saturation trend upward when New Hampshire homeowners select colors for their kitchen cabinets. Consider a deep cerulean where you might have once favored robin's egg to capture the trendiest cabinets for your 2023 kitchen remodel. You may even attempt a more extensive foray into color with bathroom cabinets paying homage to some of the earthy and warm colors of the year award winners like Viva Magenta (Pantone) or Raspberry Blush (Benjamin Moore).
Backsplash Remodeling Ideas
Subway tiles never really go out of style. You can never go wrong with classic rectangles and squares. But classic backsplashes aren't the only option for a timeless and trendy kitchen workspace.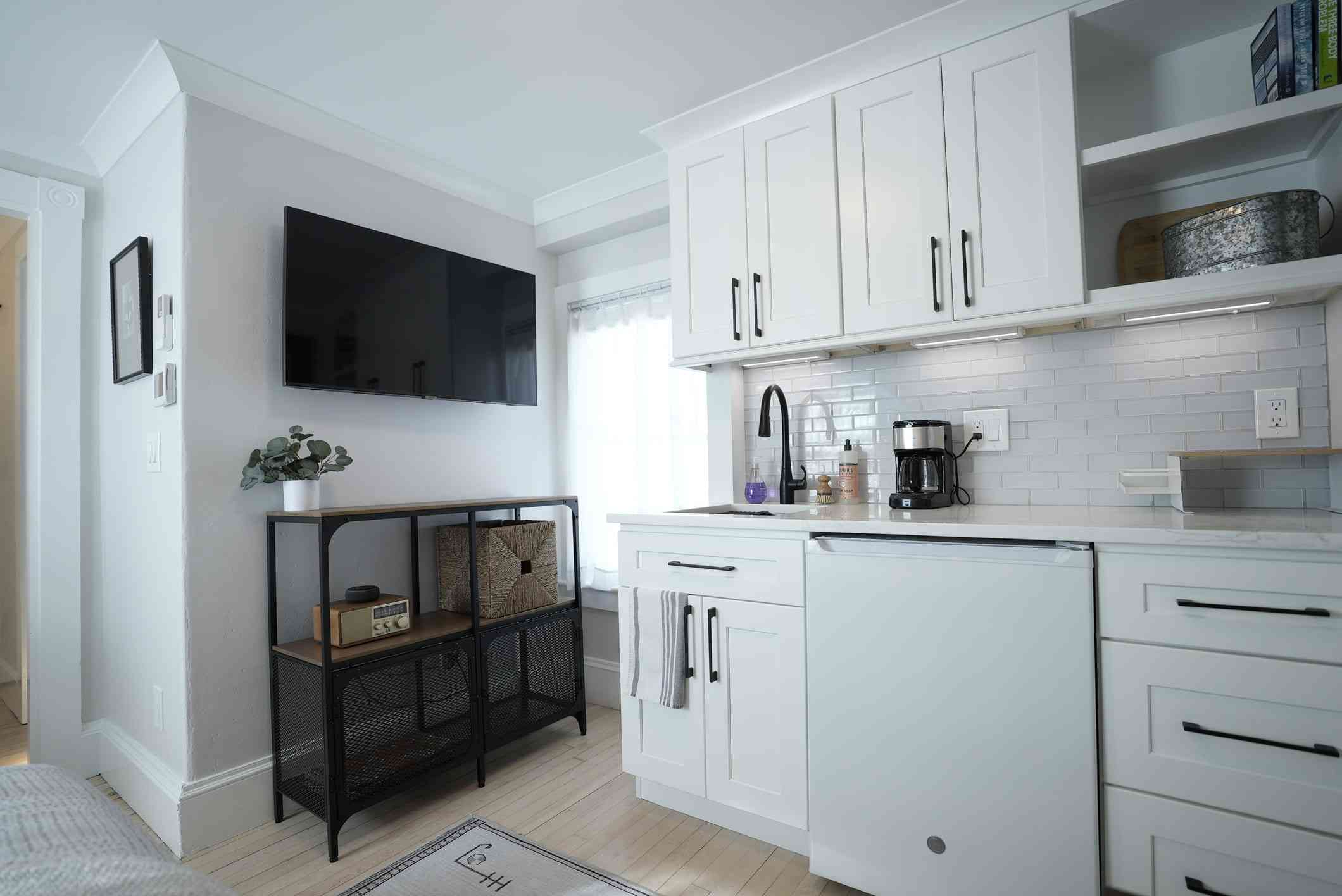 Backsplash into Tile Countertops
Tiles have come a long way since their last heyday in the 90s. Counter tiles are a viable single-surface alternative and provide a stylish option when combined with a thoughtful tile backsplash. Continue the pattern or contrast with a different backsplash, depending on your style.
Accent Mosaic
2023 welcomes large celebrations of warm color. Your kitchen is the heart of your home, turn up the passion with a warm and vivid backsplash mosaic accent in your kitchen or bathroom.
Play with Color, Shape, Finish, or Pattern
Use fan-shaped tiles, dance with arabesque, or add backsplash interest with a unique tile shape or color to advertise your taste in your bespoke kitchen. Glossy tiles are trending this year, which is another way to dial up the drama and show off your style.
Unique Backsplash Material Ideas
Glass tiles are becoming increasingly popular. Whereas most backsplash tiles have traditionally been ceramic or porcelain, consider mixed materials, metal backsplash tiles, or large-format stone backsplash tile to give your backsplash something extra.
Trends in Home Technology
Smart home technology improves our daily routines and eliminates inconveniences. Here are some of the trending areas for incorporating smart technology when remodeling a home.
Security
Whole home security kits, panic buttons, remotely-activated locks and lights, surveillance cameras, and more. Protect your investment and monitor your home while you are away.
Efficiency and Automation
Heat your stove burners to a precise temperature, run an elaborate schedule on your smart thermostat to stay comfortable when you're home and eco-conscious when you're not, or set your dinner to begin to cook at just the right time. Orchestrating an electronic symphony of home automation convenience can be extremely satisfying. Eliminating the friction of these mundane tasks can make a huge difference in your daily experience.
Entertainment
Enjoy Bluetooth speakers in your primary suite and walk-in closet for a fully-immersive experience. Add discreet television screens to keep you entertained while cooking or preparing for the day. Program your favorite routines into your smart hub to set the right mood with ease.

Colors of the Year for 2023
This year's colors of the year have been crowned by industry tastemakers. Though there are always a few outliers, 2023 features bold, warm, earthy tones and deep green hues.
Behr: Blank Canvas

Dutch Boy: Rustic Greige

Benjamin Moore: Raspberry Blush

Better Homes and Gardens: Canyon Ridge

Dunn Edwards: Terra Rosa

Pantone: Viva Magenta

Sherwin Williams: Redend Point

Glidden: Vining Ivy

Krylon: Spanish Moss
What does a Seacoast residential remodel cost? Head here to download our complimentary guide for remodels along the coast of New Hampshire, Maine, and Massachusetts.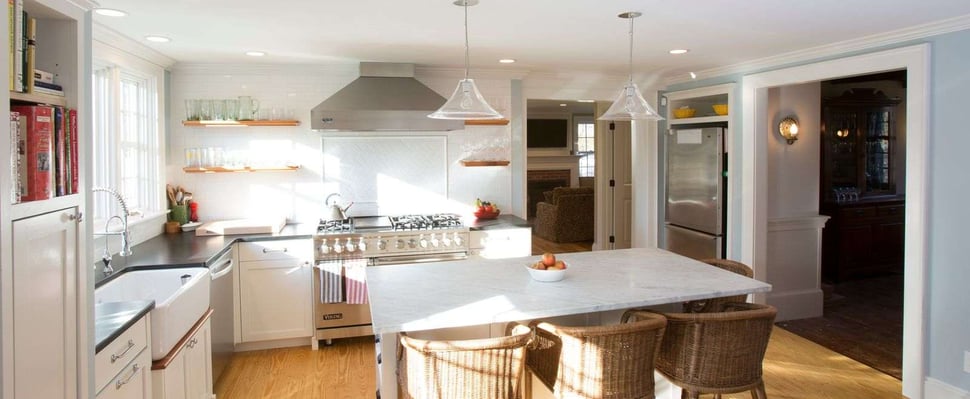 Interior Design Trends for 2023
Draw inspiration from trendy finishes for 2023's darling looks.
Biophilic Design
We've been discussing nature-inspired design ideas like live-edge wood shelves and natural stone tile for several years. 2023's biophilic design trends continue to acknowledge the importance of connecting to your natural roots in our personal spaces. Include potted plants to complete the look.
Earthy and Warm Tones
Rich, warm taupes, blush-tinted neutrals, daring corals, oranges, pinks, and reds. 2023 is bursting onto the scene like a beautiful sunrise.
Gentle Curves
Harsh angles are replaced by curves and slopes for 2023. Look for arched doorways and windows and rounded edges on surfaces and furniture.
Spa-Like Spaces
Serene spaces built for ultimate relaxation are still in for 2023. Use large-format stone tile, luxurious faucets, and fixtures, and include plenty of storage to alleviate clutter. Incorporate plants and natural materials to capitalize on multiple understated trends for 2023 at once.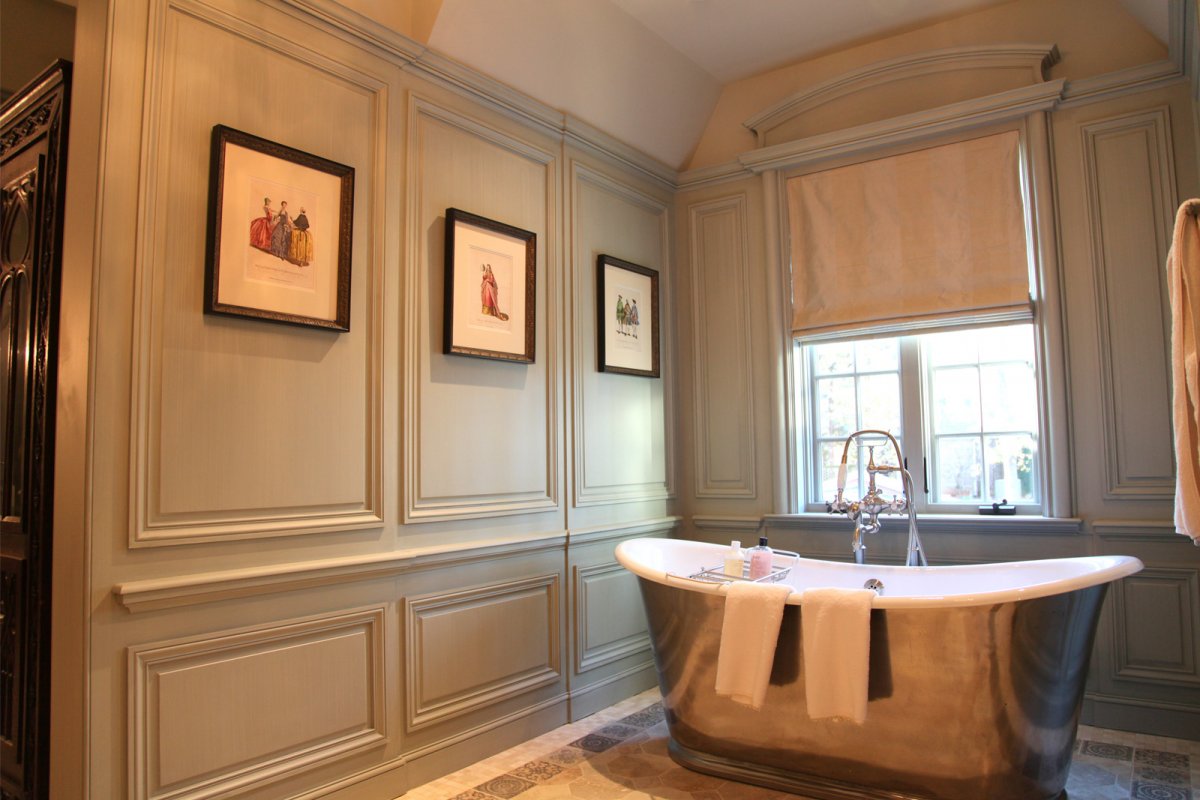 Need even more design inspiration? Oxland Builders' extensive project gallery offers a little backstory alongside our elegant after photos.
Remodeling for Universal Design
Design solutions for aging in place are in increasing demand for projects scheduled into 2023 and beyond. Remodeling for universal design focuses on creating places that are easy to navigate and operate from a wheelchair or with other mobility limitations that frequently accompany aging.
Custom Cabinets
Custom cabinets are an essential piece of the puzzle to craft a home that is uniquely yours. Oxland Builders partners with a premium cabinetry maker Crystal Cabinets to bring you exactly what you are looking for. These are crucial to creating an accessible kitchen, including convenient pull-outs, easy-grip pulls, and soft-close hinges.
Lower Countertops
Countertops at lower levels create workspaces for seated people or people in wheelchairs. Microwaves and hot surfaces on lower levels can be safely operated without requiring a risky reach.
Zero-Barrier Shower and Transitions
Reduce trip hazards and create wheel-chair-friendly spaces by creating a single first-floor level without step-up or step-down transitions. Create an ample walk-in shower that can also accommodate a wheelchair.
Extra-Wide Doorway
Extra wide doorways, hallways, and a layout built to accommodate a wheelchair's turn radius create additional ease if circumstances change.
Are you ready to remodel your Seacoast, New Hampshire? Contact us and share your visions for your home.