It's time to embrace the future of kitchen design as we bid farewell to outdated trends and turn our eyes toward the dynamic evolution of culinary aesthetics. The year 2023 brings a wave of fresh possibilities, challenging us to reimagine the heart of our homes with captivating materials, innovative styles, and a keen eye for what's on-trend and what has staying power. Say goodbye to wood plank tile flooring, brushed nickel fixtures, concrete counters, and other passé elements that have overstayed their welcome. Oxland Builders of the New Hampshire Seacoast is here to unveil the kitchen design elements that are gracefully bowing out of the limelight, paving the way for a new era of culinary creativity for your kitchen remodel.

Kitchen Design Elements Headed Out of Favor
The key to creating a timeless kitchen is to strike a balance between current trends and your personal style. By making informed choices and avoiding outdated aesthetics, you can ensure that your kitchen remains a stylish and functional space for years. That said, the joy of a kitchen remodel is customization. It's your space, and you should create exactly what you like. Don't be swayed by folks on the internet or anywhere, however well-meaning, if an element you love appears on the list.
Wood Plank Tile Flooring
While wood plank tile flooring has been popular recently, it is gradually losing its charm. Homeowners now seek more authentic materials like hardwood or engineered wood for their kitchen floors. These options provide warmth, natural beauty, and durability, making them a wiser long-term investment.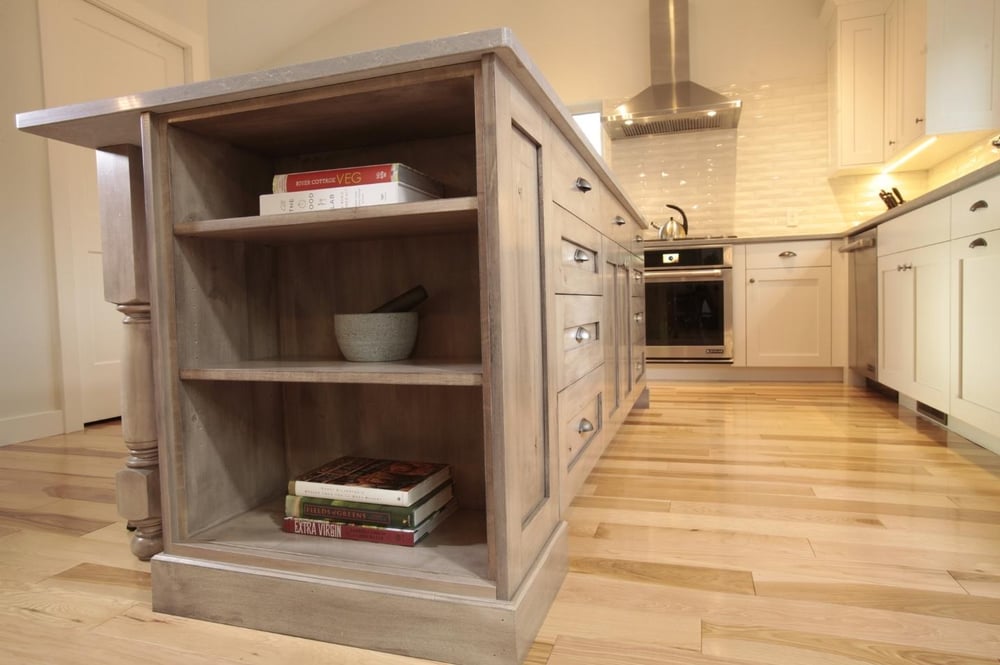 Brushed Nickel
Once a popular choice for kitchen fixtures and hardware, brushed nickel is now on the decline. Homeowners are favoring alternative finishes like matte black or polished chrome, which provide a modern and refined touch to kitchen designs. Consider updating your faucets, handles, and lighting fixtures to keep up with the current trends.
Concrete Counters
While concrete countertops gained popularity for their industrial and minimalist appeal, they come with their fair share of problems. Concrete is prone to staining and cracking and requires regular maintenance to retain its appearance. In 2023, homeowners opt for low-maintenance materials like quartz or natural stone countertops that offer durability, versatility, and a wide range of design options.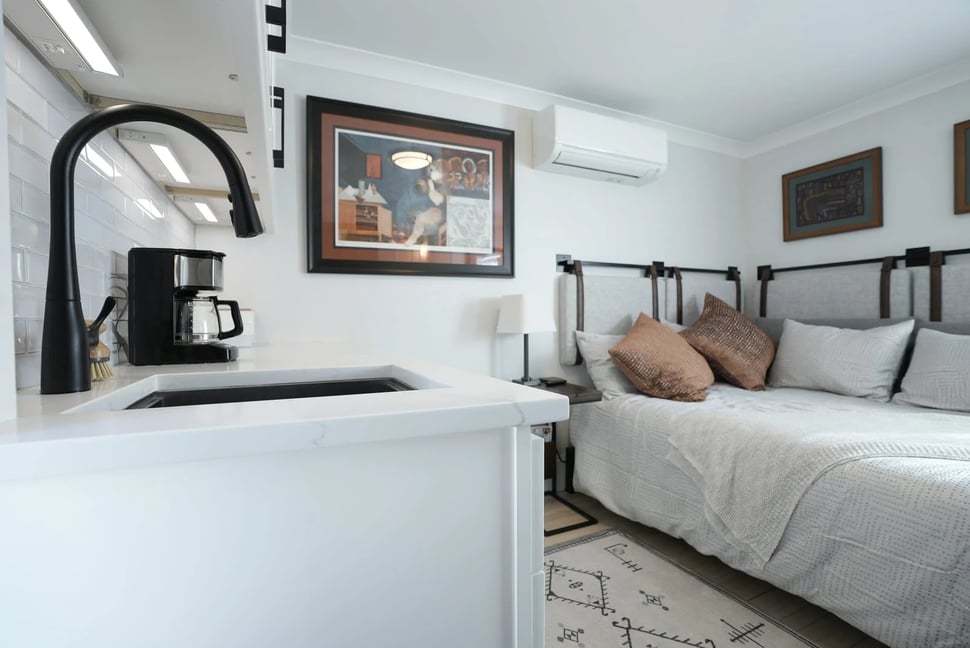 Gray Flooring
Gray flooring had its moment in the spotlight, but it's slowly fading away as homeowners seek warmer and more inviting colors. Instead of gray, consider natural hardwood or engineered wood flooring in warm tones like oak or walnut. These options bring depth and warmth to your kitchen, creating a welcoming atmosphere.
Granite Countertops
Granite countertops have long been a symbol of luxury and elegance. However, in 2023, they are becoming less popular due to their high maintenance requirements and limited design options. Homeowners are gravitating towards alternatives like quartz, which offer similar durability and aesthetics with a broader range of colors and patterns to choose from.
All White Kitchen Cabinets
While white kitchen cabinets have been a timeless choice for many years, they are slowly losing their dominance. Homeowners are now embracing other neutrals and bolder options like navy blue, forest green, or even two-tone cabinets for added visual interest. These colors inject personality and create a unique focal point in the kitchen.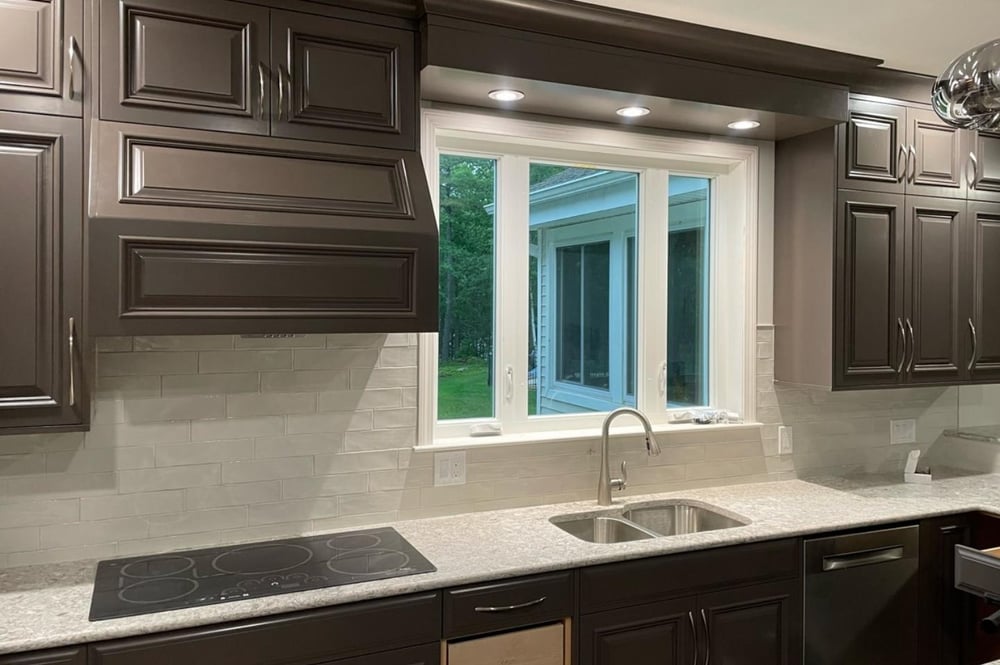 Oak Kitchen Cabinets
Oak kitchen cabinets, once a staple of traditional kitchens, are now considered outdated. Opt for more modern materials like walnut, maple, or even sleek lacquered finishes for a fresh and current look. Additionally, open shelving or glass-front cabinets are gaining popularity as they provide an opportunity to showcase stylish dishware and create an airy feel.
Monochromatic Color Schemes
Monochromatic color schemes, where the entire kitchen is designed in a single color or varying shades of one color, are appearing less frequently in kitchen renovation projects lately. Homeowners are now embracing more contrast and depth in their kitchen designs by incorporating complementary or contrasting colors for the cabinets, countertops, and backsplash to add visual interest and dimension to their kitchen renovation project.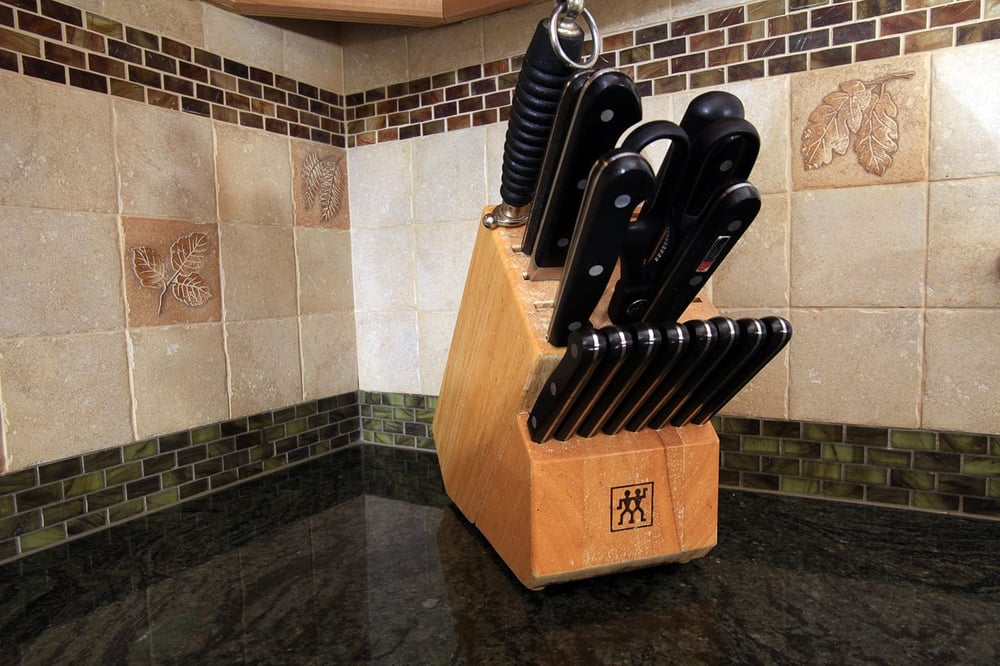 Overhead Pot Racks
Overhead pot racks were once a popular storage solution in kitchens, but they are becoming a less popular storage and decor selection. Homeowners are now opting for sleeker and more organized storage options, such as deep drawers, pull-out shelves, or custom cabinet organizers. These alternatives keep the kitchen clutter-free and provide a cleaner aesthetic.
Wondering what to budget for your upcoming kitchen remodel? Our cost guide has you covered.
Oxland Builders Brings Your Vision to Life
Are you ready to transform your kitchen into a space that harmonizes timeless elegance with contemporary flair? At Oxland Builders, we specialize in bringing dream kitchens to life. Our team of skilled professionals is dedicated to delivering exceptional craftsmanship and personalized service to residents of the Seacoast area in New Hampshire. Whether you're looking to update your kitchen or embark on a home remodeling project, we're here to guide you every step of the way. Contact Oxland Builders today to schedule a consultation and let us turn your vision into a reality. Together, we'll create a kitchen that not only meets your needs but surpasses your wildest expectations.