Remodeling your kitchen is a great way to update, and bring added value to your home, but the number of decisions you need to make during the process can be overwhelming. Here are six kitchen remodeling tips from the design-build professionals at Oxland Builders:
1. Determine your style.
What style do you want your new kitchen to have? Modern? Farmhouse? Traditional? Country? Whatever you decide, make sure it complements the rest of your home. Need inspiration? Ask your kitchen remodeler to share their project gallery with you.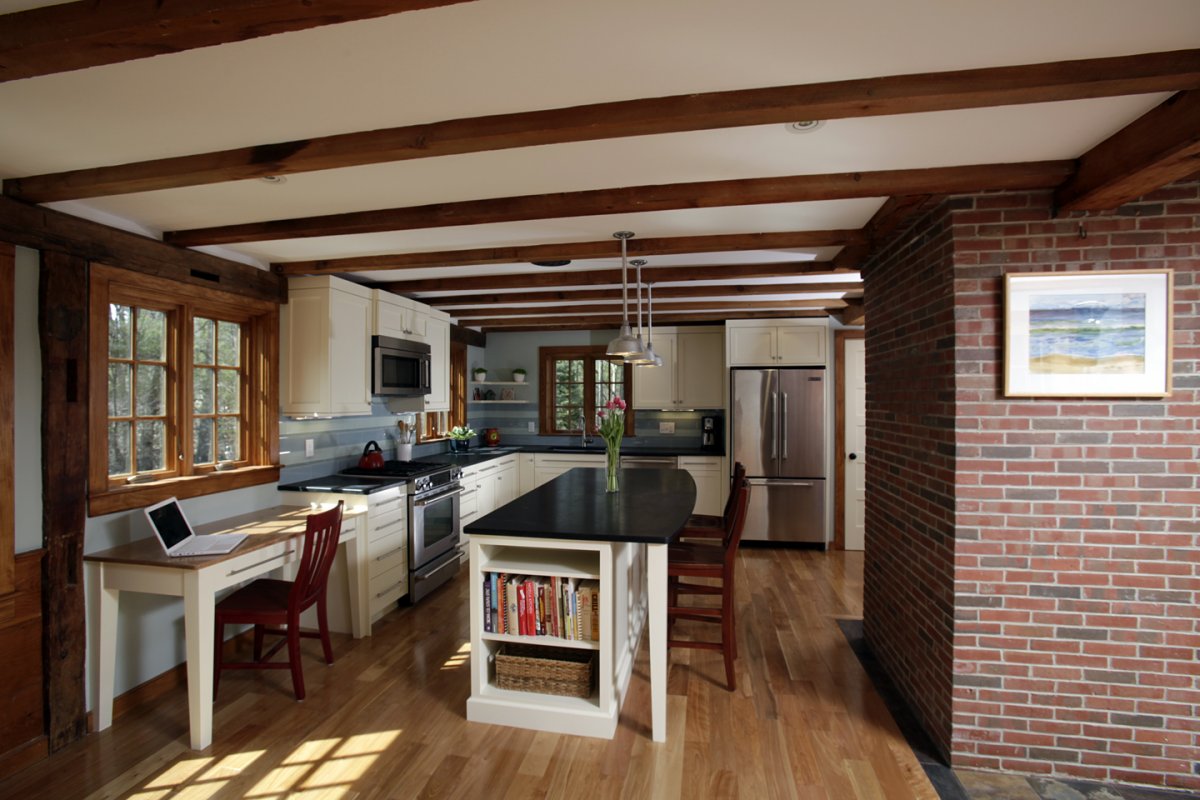 2. Think about function.
After style, comes function. Whether you're cooking for a family of 5 or a party of 15, a functional kitchen is a must-have. Make sure your three work centers—prep, cooking, and cleanup—allow for a good workflow. Your countertops should be 24 to 25 inches deep to provide a sufficient workspace and keep spills from dripping on your cabinets. Whatever layout you choose, make sure it includes enough walk-around space.
In addition to workflow, consider the kind of storage you'll need to neatly organize your dishes, small appliances, and other kitchen items.
3. Get a 3-D kitchen design.
To ensure your new kitchen will meet your needs and specifications, consider getting a 3-D design. It can help you better visualize the end result of your remodel before construction begins, saving time and money. As a design-build remodeling firm, Oxland Builders offers 3-D design services to all of its clients.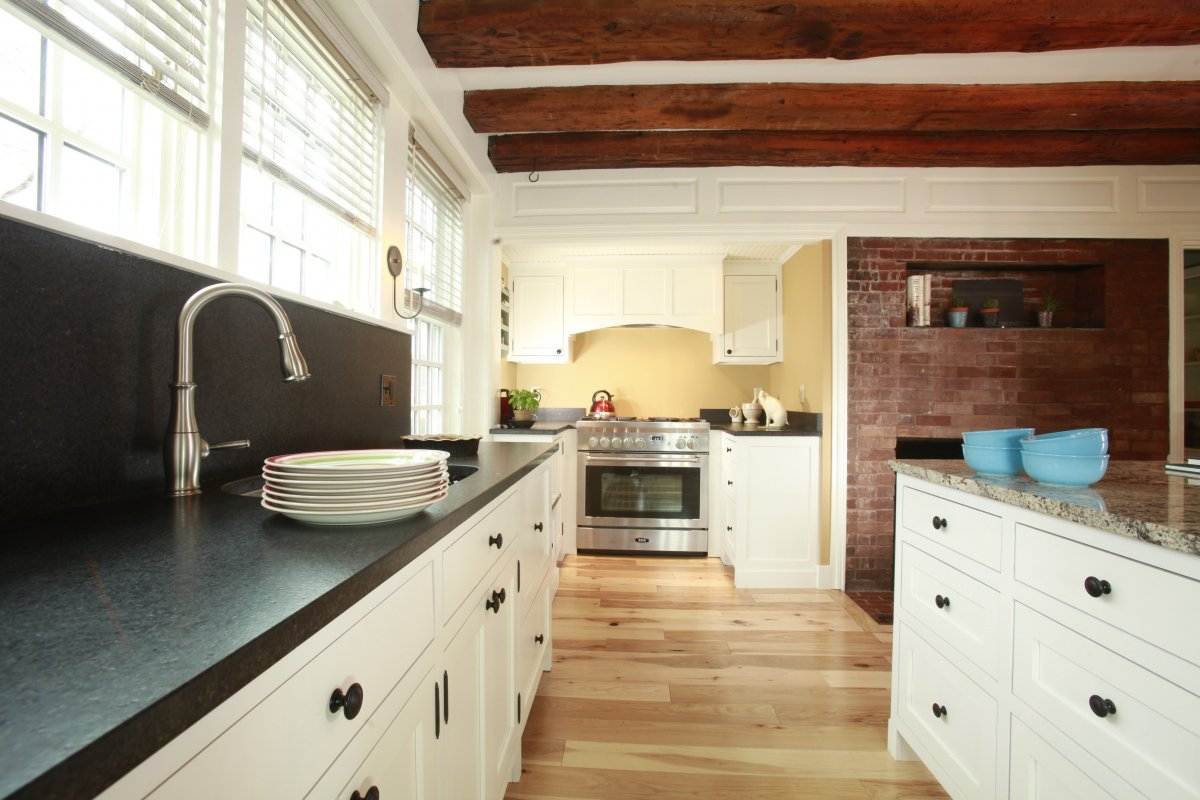 4. Go with custom cabinets.
A rising trend in kitchen design is custom cabinets. Unlike factory-produced cabinetry, custom kitchen cabinets are designed around your specific storage needs and space requirements. "With custom cabinets, no space is wasted, so you'll maximize your kitchen storage," explains Brad Sawler, owner of Oxland Builders. And because they're hand-crafted with quality materials, custom cabinets add lasting beauty and value to your home.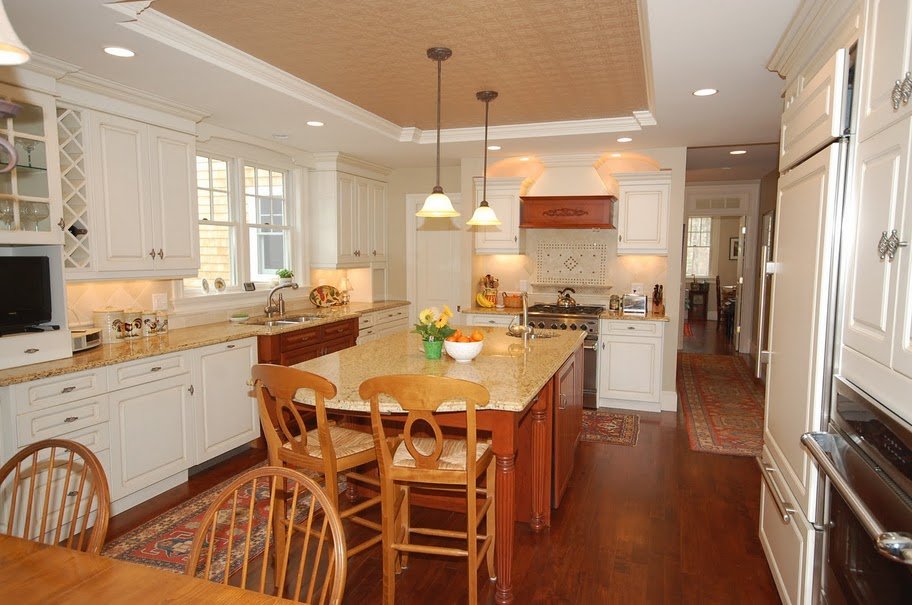 5. Consider custom trim and molding.
When it comes to creating a beautiful kitchen, it's the details that make a difference. Custom trim and molding add a stylish, finished look to your kitchen. "Because we have our own in-house woodshop, we can create virtually any accent piece you want in your choice of wood and finish," Sawler notes.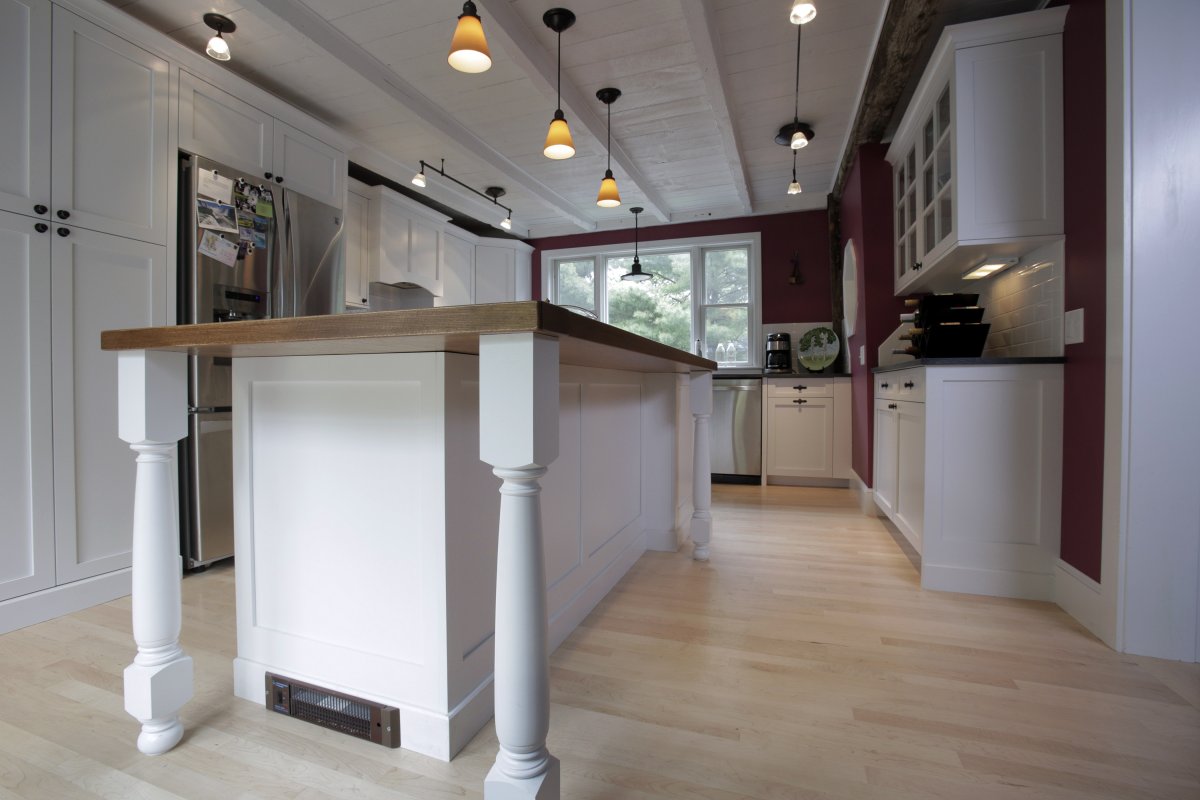 6. Don't forget about lighting.
Lighting makes your kitchen come to life. It plays a role in its functionality and brings ambiance to your space. Under-cabinet lighting minimizes shadows over the work area, while pendant lighting is a popular choice for hanging over an island. To optimize the lighting in the most crucial areas of the kitchen, dedicate at least two lighting fixtures per work area.
A word about your kitchen remodeling budget...
Many homeowners are hesitant to discuss the B-word with their contractors. However, sharing what you can realistically afford to spend on your kitchen remodel is essential to the process. By knowing your budget right up front, your builder can present realistic options to you, making the process much smoother and quicker for everyone!
Kitchen Remodeling and Custom-Built Cabinets in Seacoast, NH and Maine
If you're ready to turn your dream kitchen into a reality, contact the pros at Oxland Builders. Our skilled designers, craftsmen, and builders are ready to work with you on your next remodeling project.