Years of daily use take a toll on kitchen cabinets, countertops, flooring, appliances, and lighting, whether you're a master chef or a skilled microwaver. In fact, the kitchen is the most frequently remodeled room in homes in New Hampshire and across the United States.
Although everything in your kitchen may still work, the room might no longer be up-to-date, comfortable, or large enough for your needs. A remodel will refresh or expand the space and breathe new life into your kitchen. Are you wondering how much your kitchen renovation will cost? Here's what you can expect to pay in our area of New England.
New Hampshire Remodeling Costs
Everything's gotten bigger in recent years, from the size of soft drinks at fast food restaurants to the square footage of kitchens. While previous generations of homeowners may have been perfectly happy as long as their kitchens were big enough to hold a sink, range, and refrigerator, basic kitchens don't pass muster with today's homeowners. Whether you want to update or enlarge the space, you can expect to pay $186,168 for a major, upscale kitchen remodel or $101,675 for a major, midrange kitchen remodel in the Seacoast New Hampshire area. Those figures come from Remodeling Magazine's Cost vs. Value report for the Portsmouth, NH, region. We remodel in Massachusetts, Maine, and throughout the Seacoast, but these local averages can give you a starting point.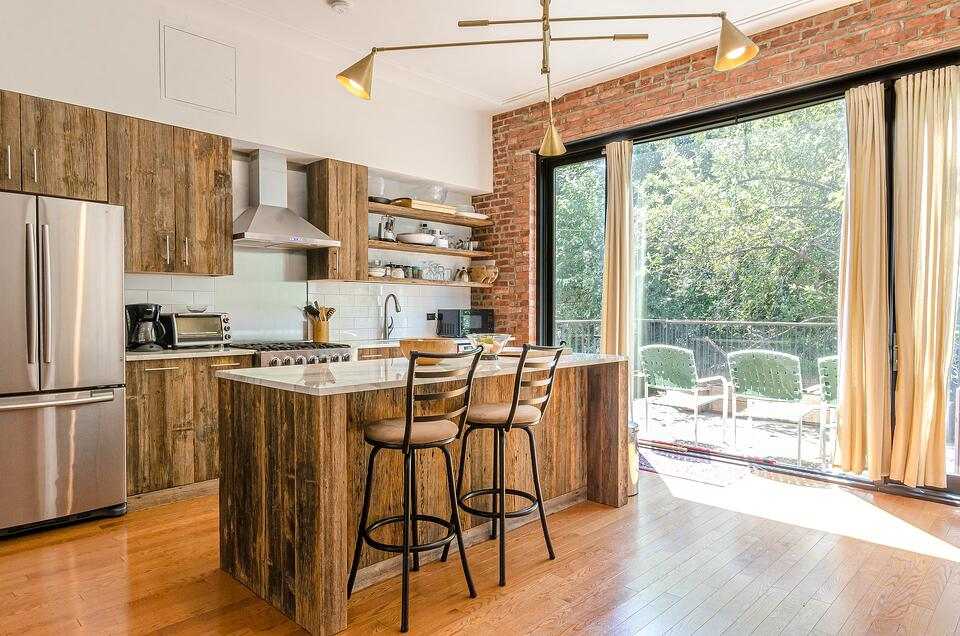 What the Estimates Include
Remodeling bases its midrange, major estimates on a 200-square-foot kitchen with these features:
30 linear feet of semi-custom wood cabinets

3' by 5' island

Laminate countertops

Double-tub stainless steel sink with standard single-lever faucet

Energy-efficient range

Vented range hood

Built-in microwave

Dishwasher

Garbage disposal

Custom lighting

Resilient flooring

Painted walls, trim, and ceiling
A midrange remodels can completely change the look of your kitchen but may not give you all of the features you want. If you've been dreaming of quartz countertops, custom cabinets, and high-end appliances, an upscale renovation is in order.
The upscale, major kitchen renovation project is also based on a 200-square-foot kitchen and includes these features:
30 linear feet of top-of-the-line, custom, white cabinets with built-in sliding shelves

Stone countertops

Ceramic or glass tile backsplash

Built-in refrigerator

Commercial-grade cooktop and vent hood

Wall oven

Built-in microwave

High-end under-mount sink with designer faucets

Water filtration system

General and task lighting

Tile or flooring that looks like wood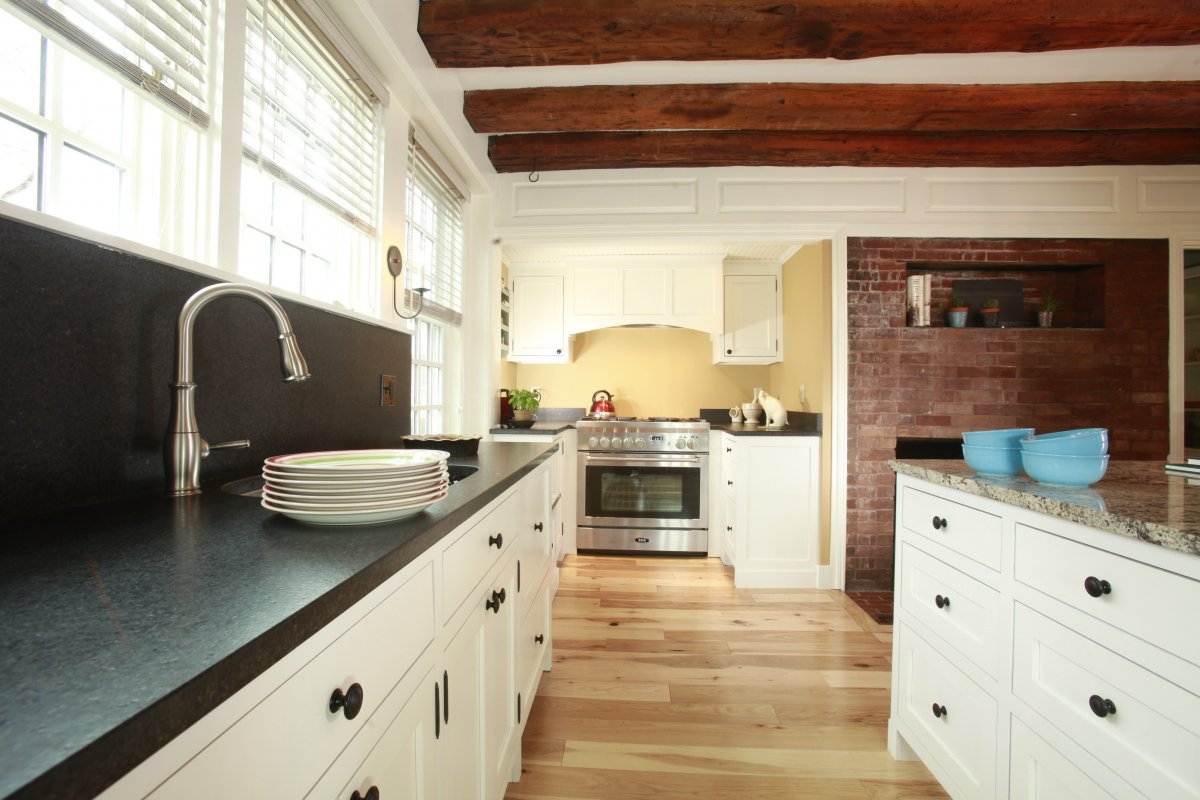 Factors That Affect the Cost of Kitchen Remodels
The Cost vs. Value figures give you a rough idea of remodeling costs, but of course, your actual costs will vary depending on the specifics of your project. You can choose to go with smart home technology or you can go with the more basic features. These factors and features will influence just how much you'll pay for your remodel.
Square Footage:

Do you want to increase the size of your kitchen? If you borrow space from another area of your home or build an addition, walls, windows, plumbing, and electrical systems may need to be reconfigured, which will add to your cost. The bigger the space, the more it will cost to renovate.
Labor: Labor can often be the most expensive part of your kitchen remodel. Materials that are difficult or time-intensive to install such as an intricate small tile backsplash or flooring will cost more than materials that require less effort and expertise.
Layout:

Do you want to swap the locations of your range and sink and add an under-the-counter wine chiller? Are we building a kitchen island or adding other new elements? Changing the location of appliances usually requires extra fees for electrical and plumbing work. Many clients are surprised to learn about the cost of moving kitchen plumbing.



Cabinets and Countertops:

Not so long ago, granite was the preferred choice for kitchen cabinets. Today, homeowners are just as likely to choose a solid surface, soapstone, or concrete countertops as they are granite. Although you'll pay a little more for a countertop upgrade, all of these materials are extremely tough and will look good for years to come. Custom cabinets, rather than stock or semi-custom choices, will also increase your total.

Flooring:

Laminate flooring is the least expensive flooring option, although it's still very durable. Hardwood floors, ceramic tile, bamboo, cork, and other types of flooring add an upscale touch to your kitchen while increasing the cost of your project slightly. For extra comfort during blustery winter days, consider adding radiant heating to your floors during the remodel.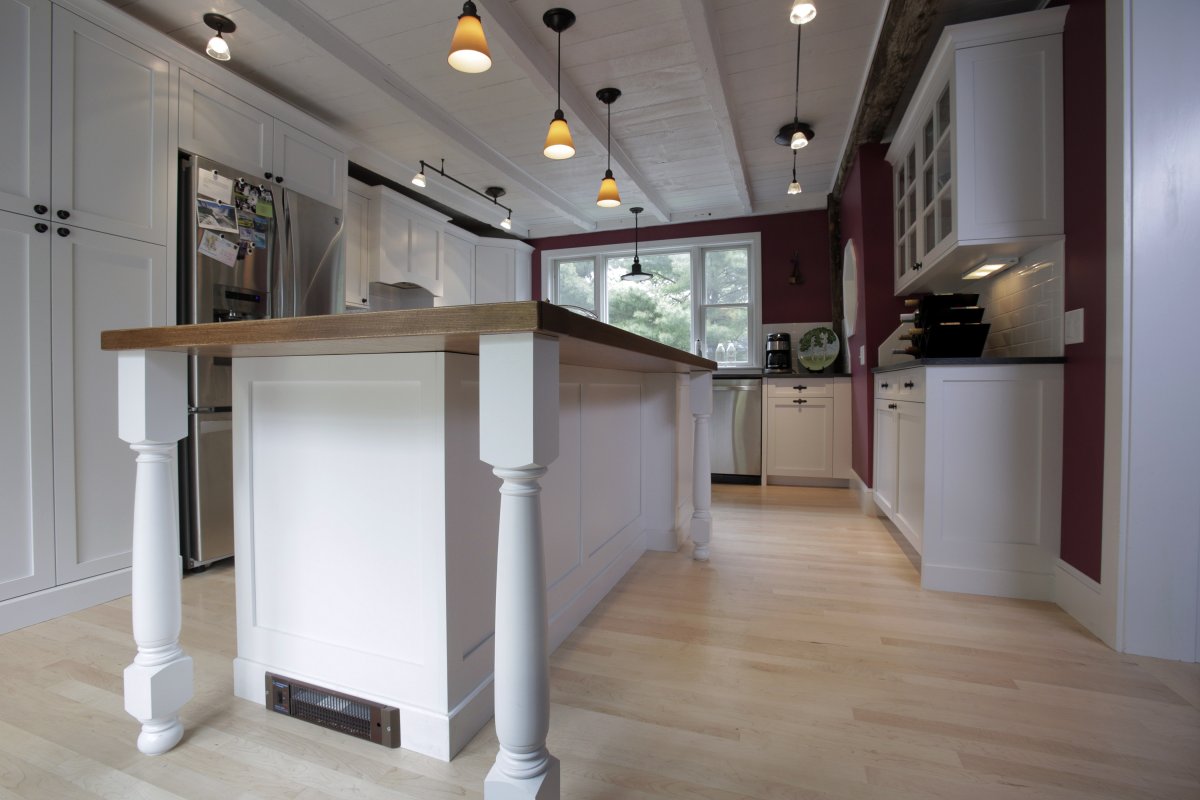 Appliances:

Choosing midrange appliances can help you keep the cost of your remodels down. Of course, if you enjoy cooking gourmet meals or baking Instagram-worthy cakes, you may want to splurge on a chef-quality cooktop and double convection ovens. Do you entertain often? An extra dishwasher can be invaluable during a party, as can a large-capacity refrigerator.

Built-Ins:

Whether you'd like a custom cabinet for your collection, a built-in bookshelf for your cookbooks, or a cozy corner seating area, we can create custom features that really make your kitchen stand out. Built-ins add personality to your kitchen and help you take advantage of your kitchen's unique features.
Ways to Keep Remodeling Costs Down
We've all heard horror stories about construction costs that balloon mid-project. The best way to save money on a remodel is to get it right the first time. Ensure that budget woes don't plague your project by setting yourself up for success.
Stick to Your Plan
You need a clearly-articulated process and plan before you begin construction. Changing your mind about the layout or materials causes delay and expense. Rescheduling professionals, ordering new materials, and ripping out completed work will end up costing you more than you expect.
Hire a Reputable Contractor
Hire a contractor who has a large body of happy customers in your area. A reputable contractor respects the budget you've outlined together and communicates about any unexpected changes so you can make an informed decision.
Preserve Elements You Like
You don't have to part with every part of your kitchen. If you like your backsplash, range hood, flooring, or built-ins, you can keep them. Historic homes often offer one-of-a-kind charm that deserves to be honored, not demoed.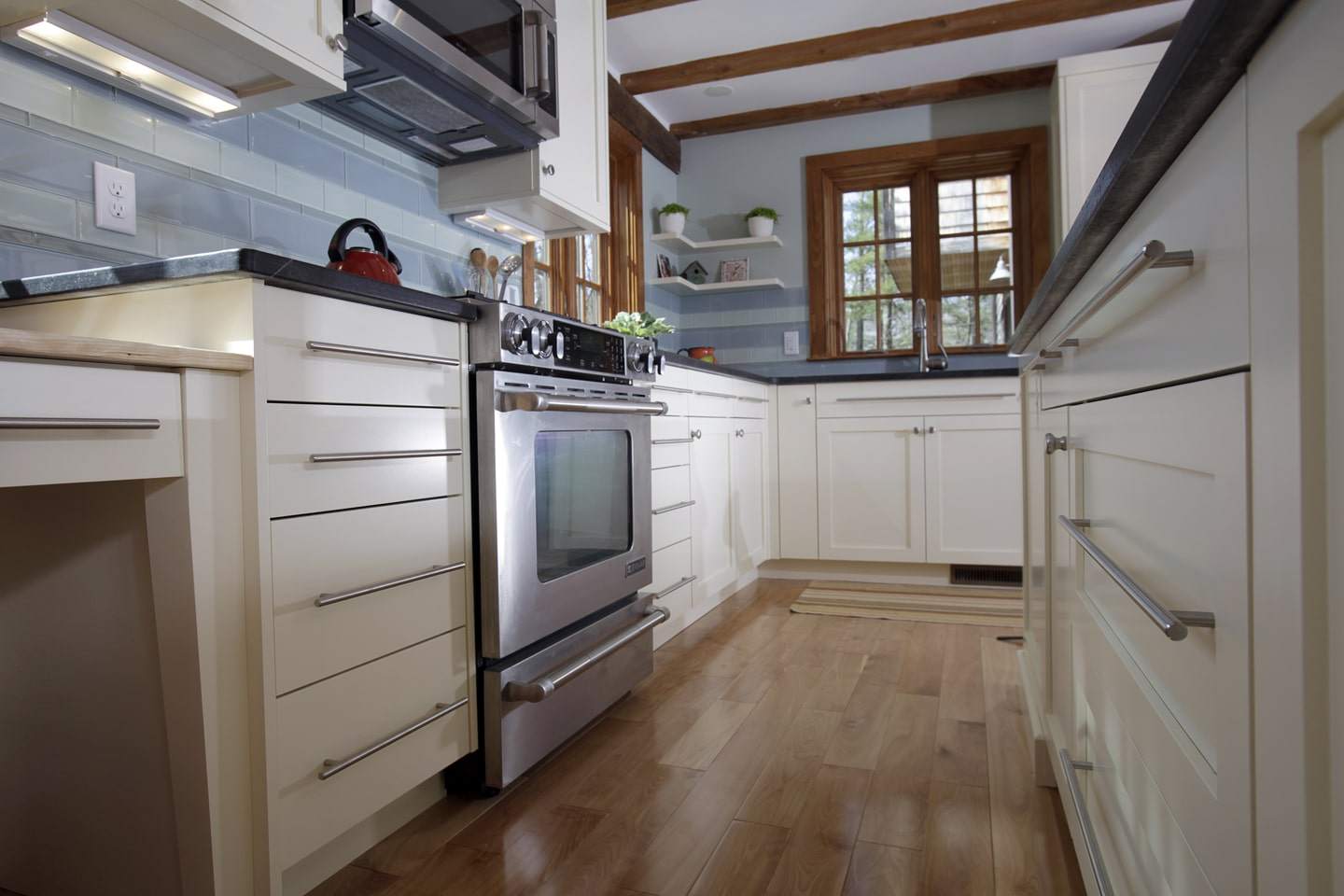 Popular Kitchen Design Ideas
Our budget blogs can be a bit dry. Here's a peek at some of the kitchen design trends for 2023 to inject some fun into designing your new kitchen.
Arches and Curves
Kitchens in 2023 feature slopes and curves where we once saw right angles. From beveled countertops to curved panels on cabinet doors, we see a yearning for smooth, uninterrupted lines in kitchen design.
Colors and Textures
We aren't building nearly as many all-white kitchens as we were a few years ago. We love colorful kitchen cabinets, playful backsplashes, artful pendulum lights, and decor saturated with personality. Try Pantone's 2023 color of the year, Viva Magenta, to inject some of-the-moment warmth and optimism into your kitchen design.
Warm Wood
We're not talking about 90's blonde oak. Warm, modern wood tones elevate custom cabinets and gleam when kissed with natural light. As many clients yearn for serene spaces, a honeyed wood finish is exactly the right touch.
Have you been considering a kitchen remodel? If you live in the Seacoast New Hampshire, Northern Massachusetts, or Southern Maine areas, give us a call and tell us a little about what you have in mind.
This article uses data from the most recent 2022 Remodeling Cost vs. Value report, which pulls averages from 2021. Due to unprecedented market volatility and supply chain irregularities last year, residential construction prices in New Hampshire Seacoast have increased up to 25% for some projects. Have a discussion with an experienced builder to know the most accurate and up-to-date building cost estimates. Now it's more important than ever to hire a professional contractor with longstanding supply and labor relationships.