Building a custom home gives you the flexibility to include the features you want on a lot that meets all of your needs. As each custom home is unique, prices can vary considerably. If you're considering building a house in Seacoast New Hampshire these factors will affect the final cost of your custom home.
Upgrades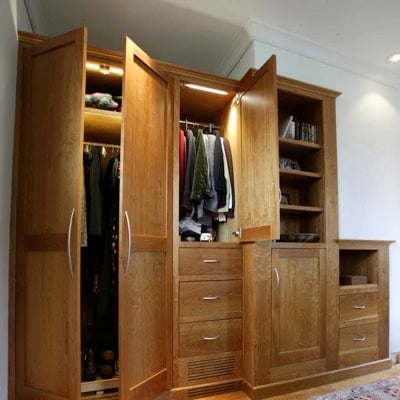 Standardization keeps home prices lower in new home communities. Builders generally offer four or five-floor plans and a limited slate of upgrades that makes it possible to order products in bulk and keep costs down. Although you'll pay less for one of these homes, your new home will look very much like many of the other houses in the development.
There are no limits when you build a custom home. You can choose the features, products, and appliances you prefer and even make changes to a floor plan if you want. When you opt for a custom home, you can:
Add rooms
Move walls
Include high-end features
Make changes to the home's exterior
Choose any lot you want
Adding a few of these features and amenities will help you ensure that your home truly reflects your style and personality:
Custom-built kitchen and bathroom cabinets in any style you want
High-end countertops
Custom-designed kitchen island
Built-in bookshelves or other built-in features
Additional lighting, upscale lighting fixtures, more outlets or recessed outlets
A wine cellar or a wine chiller in your kitchen
Double-sided fireplace
Skylights
Bigger garage
Solar panels
More storage
Extra-large closets
Upgraded flooring
Expanded garage
Game room
Finished basement
Home theater
Smart home features to control heating, air-conditioning, lights, security, showers, and shades
High-end appliances
Custom millwork and trim
Of course, the more upgrades you add, the higher the total price tag of your new home. If an upgrade increases the value of your home, makes your life more comfortable, or adds beauty to your new home, it's a good investment.
Lot
It's important to consider lot costs when you're contemplating building a custom home. Lot prices generally account for 20 to 30 percent of the total cost of your home, but the percentage may be higher if you choose a particularly desirable location or want a large lot.

Building Materials and Labor
Quality costs more. You'll pay more if you want mahogany flooring, stained glass windows, or any special features. Using high-end materials may also extend the length of the project if the products must be special-ordered or shipped from an overseas company.
Labor is an often-overlooked cost of building a custom home. It accounts for 39 percent of the total cost of a new home, according to HomeGuide. Any feature that requires the services of a highly skilled craftsperson will add to your labor costs.
Rising lumber costs have increased the prices of new homes lately. In fact, the average price of a new single-family home has increased by $35,872 during the last year, according to the National Association of Home Builders.
Wood used for framing, sheathing, flooring, interior walls and ceilings, roofs, cabinets, doors, siding, soffits, fascia, decks, fences, garages, and flooring costs much more than it did just 18 months ago.
Floor Plan and Size
The bigger the home, the more you'll pay for materials and labor. The floor plan will also affect pricing. Homes with odd angles or unique features, like turrets or elevators, will cost more than homes that don't have these features.
The number of stories in your home will affect the price, as will adding full basements, rather than building the home on a slab or crawl spaces. If you want to change the floor plan, you'll pay an additional fee for design services.
Landscaping
Landscaping costs increase the total price of your house, but you probably won't want to build a beautiful custom home and then skimp on landscaping. Adding large trees, planting shrubs, laying sod, building fences and walls, and constructing and filling flower beds increases costs for materials and labor.
Do you envision spending the summer lounging next to your in-ground pool? Average in-ground pool costs range from $37,000 to $67,000, according to The Spruce. If you want to add a water slide or built-in spa or create a resort-style pool complex complete with a lazy river, you'll pay more.
Patios and decks add entertaining space that increases your square footage during the warmer months of the year. Adding an outdoor kitchen, fireplace, fire pit, or waterproof TV or building a multi-level deck may cost a little more, but you'll enjoy the convenience during the spring and summer.
Site Preparation
Your home builder will need to prepare your lot for building. Site preparation costs may include removing trees and rocks, leveling the building site, hauling away soil and debris, creating temporary access to the site, and extending water, sewer, electric, and cable lines to your lot.
Are you thinking about building a custom home? Get in touch with us to share your vision for your dream home and explore your options.