You've detailed your home's interior to complement your personal style. Now it's time to give your home's exterior some attention. By incorporating custom exterior millwork and trim, you'll boost your home's curb appeal and give it the detailed, finished look of the homes of yesteryear. Here are a few ideas to consider:
Balusters and Columns
Be the envy of the neighborhood by adding the decorative charm of balusters and columns.
Balusters are decorative short pillars that supports a deck or porch railing.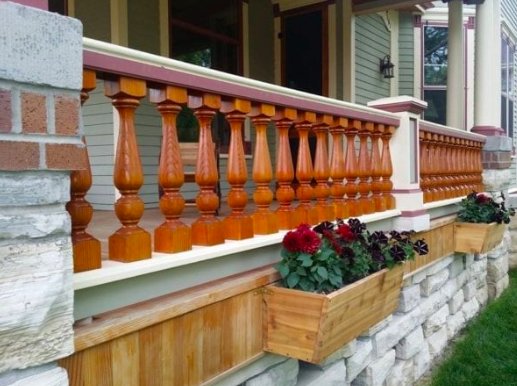 Photo Credit: Western Spindle
A column is an upright pillar or post that may support a roof or a beam, or they can be purely decorative.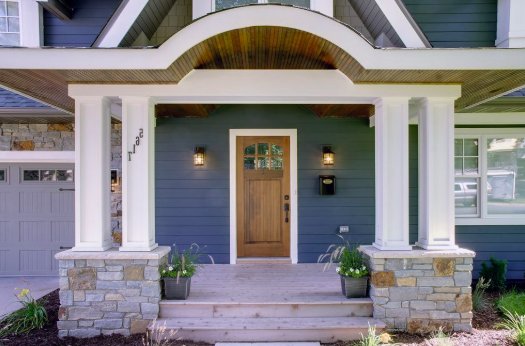 Photo Credit: Pinterest
Custom exterior millwork is a versatile design approach when putting those finishing touches on your home, as you can choose the type of wood, stain or paint the ornamental pieces to your liking.
Shakes and Shingles
The elegance of shakes and shingles give your home a classic, polished look and feel. You can choose from a variety of stain and paint finishes.
Custom Exterior Trim
Exterior house trim accentuates your home's architecture. When paired with the right siding or shakes, ornamental trim pulls together exterior features of all shapes and sizes.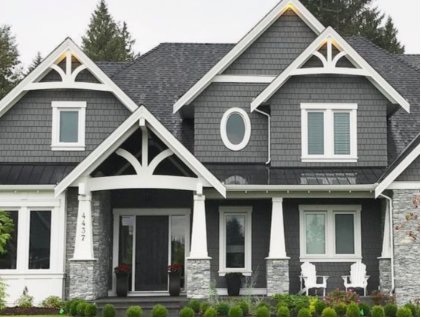 Photo Credit: Pinterest
Handcrafted Shutters and Hand-carved Doors
The beauty of custom shutters and hand-carved doors give your home a lasting first impression.
Custom exterior shutters can provide your home with an inviting feeling. Exterior window shutters fall into four categories: paneled, louvered, board and batten and Bermuda, and are primarily created using basswood.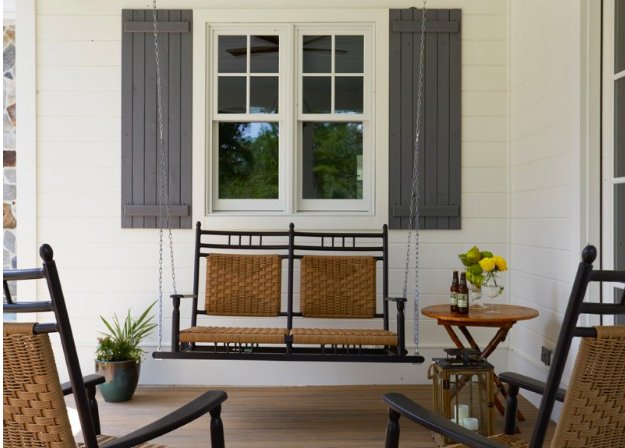 Photo Credit: Homes Feed
One of the best ways to make sure your front entryway stands out against all others is to add hand carved entry doors for all entryways of your home. From one, two, four, six, eight panels, to embellishments—you can choose a front exterior door that complements your style.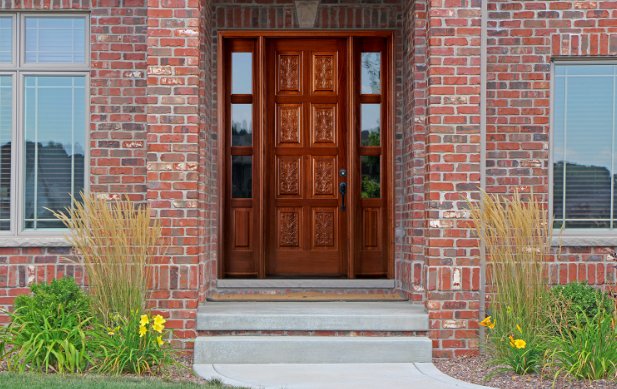 Photo Credit: Nick's Building Supply
The Beauty of Custom Exterior Millwork
Custom exterior millwork and trim enhances the look of your home without the expense of a complete renovation. When you're choosing a style to showcase the beauty of your home, think about creating:
a finished look
definition and symmetry
an elegant exterior
charm
There are several materials available to create exterior trim. Wood is a leading choice for that classic look. Wood is naturally beautiful, but is also easy to stain to obtain the exact color that you desire. Wood is durable, especially in warmer weather. Wood is also a natural sound absorber, so your backyard entertaining can remain within the confines of your own property.
Choosing the Right Architectural Details for Your Home
To help you narrow down your decision, look online for similar style homes and choose elements that complement your home's architectural style. Still unsure? Talk with a custom builder that specializes in exterior millwork. They'll make recommendations that fit with the style of your home and your budget.
Custom Exterior Millwork and Trim in Seacoast, NH and Maine
Nothing adds a look of quality, style, and personality to your home like custom exterior millwork and trim. If you're looking for that finishing touch to make your home complete, call us at 603.772.2260. With over 40 years experience, the Oxland team designs and crafts custom exterior millwork that is both beautiful and durable.